SF-Channel Islands-LA


Sail the California Coast aboard traditional luxury
Join
Schooner Freda B
for an all inclusive offshore ecology adventure. Let our experienced crew and Marine Biologist take you on an intimate exploration of the Golden State's Pacific coast and wildlife. Russ Bradley is a legendary Marine Biologist who has been involved with this body of water since the 1990's. Russ will enhance this trip with sharing his knowledge of the habits of the Sea and it's beautiful creatures on our trip South. Spend a night on anchor at the
Channel Islands
...This experience will help you unplug and reconnect.
Trip includes:

Luxury bedding
All Meals prepared at Sea
Experienced Captain, Crew and Hospitality team
Professional Marine Biologist to teach about ecology and wildlife encounters
Days and Days of ever-changing views
Sunrise, Sunset and naps daily
A check on your bucket list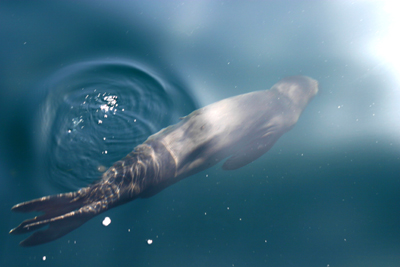 Itinerary

11/22/16 Tuesday : Guest arrival 4-5pm. Dinner dockside with friends and family 5-7pm/ Traveler orientation and dessert 7-8pm/ 9pm bunk dockside.

11/23/16 Wednesday: Depart SF at dawn's early light past Marin Headlands/Farallon Islands/Half Moon Bay/Point Montara/San Mateo coast/Monterey Bay/Pebble Beach/ Pacific Grove/ Night at Sea

11/24/16 Thursday: Thanksgiving at Sea. Explore the wilderness of Central Coast (Ventano Wilderness) / Big Sur/ Morro Bay/ Diablo Cannon Nuclear reactor/ Vandenberg Airforce Base Space X/ round Point Conception/Coho Anchorage overnight

11/25/16 Friday Breakfast on Anchor day sailing Santa Barbara Channel/ Los Padres National Forest/ Out to Channel Islands National Park/ Overnight on Anchor at Santa Cruz Island

11/26/16 Saturday: Day sail to LA PM dinner dockside LA

11/27/16 Sunday: Group Breakfast and a recap of the trip. Guests disembark Freda B by noon.
A bit about the Marine Biologist traveling with us...
Here is Russ Bradley's Bio from Point Blue's website: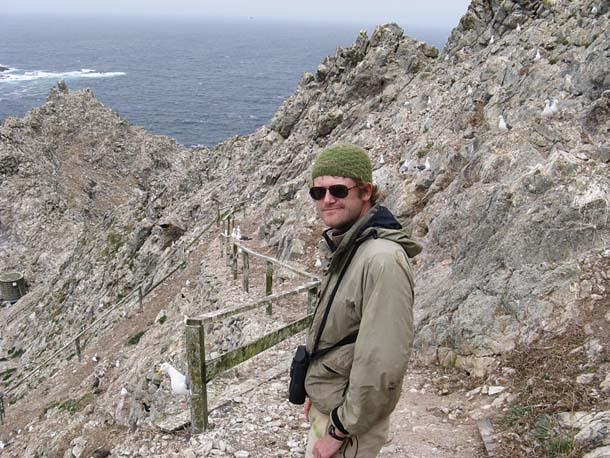 As the Program Manager for our Farallon Islands work at Point Blue, I direct all aspects of our ecological research and conservation efforts on the islands, working closely with our partners at the US Fish and Wildlife Service. Our work involves long-term studies of demography, population dynamics, and foraging ecology of marine predators (seabirds, marine mammals, white sharks), as well as studies of the islands' terrestrial ecosystem (land birds, insects, salamanders, plants etc.). We work with partners to link our research to conservation and restoration efforts in island and marine environments, on the Farallones and beyond.


I grew up on Vancouver Island, British Columbia, Canada where I got thrown in the chilly ocean as a small child and never got out. I attended Simon Fraser University just outside Vancouver for my B.Sc. in Biology and M.Sc. in Wildlife Ecology. My masters thesis research focused on the breeding ecology of radio-marked Marbled Murrelets in southwestern British Columbia. I've conducted seabird ecology field work in Nova Scotia, Alaska, and the northwest Hawaiian Islands. I started with the Farallon program as a volunteer intern in 1998, and came back to the project as a seabird biologist in 2002. I've spent over 1450 nights on the Farallon Islands.


I have published over 20 peer-reviewed scientific papers in journals such as Ecological Applications, Journal of Animal Ecology, Journal of Wildlife Management, and Conservation Biology. I have been involved with several projects looking at how we can use our long term Farallon datasets to help guide management and restoration efforts.


I am based at our Petaluma headquarters, and while I no longer spend all my springs and summers on the Farallones, I am there for several weeks throughout the year.
*Guests must purchase their own travel home from Los Angeles